Outdoor Furniture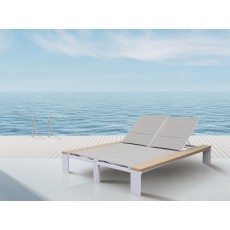 After a long working week at the office, there is nothing more soothing than relaxing in your home's outdoor space with a glass of vine under the cool breeze on weekends. If you have a veranda or any outdoor space like a home garden, you miss out big time. You can easily make a sitting arrangement outdoors for relaxing for that sitting arrangement, you can find Garden Furniture in Malaysia on the MYND Furniture website. You can décor your outdoor space with the perfect styling elements and turn every weekend into a relaxing vacation.
Outdoor Furniture Maker
Spending some quality time with your family without stressing about taking your kids out to the park every evening adds more value to the need for a perfect outdoor space at your home. So, what are you waiting for? You can buy your outdoor furniture in Malaysia from MYND Furniture, a trusted name as the best outdoor furniture maker.
With their ergonomic design that provides larger accommodation space and comfort to the user, you can enjoy your Sunday evenings without thinking twice about any health or body discomfort. These aesthetically designed table sets add a touch of beauty to your outdoor space. With their lightweight and stackable quality for easy storage and easy to clean material, the furniture is exclusively designed to accommodate best in the outdoor space.
What type of outdoor furniture is the most durable?
There are quite some material that commonly used for outdoor furniture, like teak, aluminium and stainless steel. All of them are being used for aesthetic and long lasting purpose. We will suggest client to use 316 stainless steel and solid teak for most of the outdoor furniture usage.
Why is outdoor furniture so expensive?
When you are choosing outdoor furniture, the UV protection of the furniture is one of the crucial elements of an outdoor furniture to last long. and to make the design good, workmanship would be another important thing to take into consideration.

Can you leave wooden furniture outside?
Yes, if your furniture are made of water resistance wood like chengal, teak, balau or etc.